Lea Bill RN BScN
President
Knowledge Holder and Traditional Cree Practitioner
Lea a Registered Nurse is Cree. She originates from the Pelican Lake First Nation in Saskatchewan and currently is the Research and Oversight Engagement Manager Project at Alberta First Nations Information Governance Center. Lea served as a BOD for Aboriginal Nurses Association from 1990 -1994 and as President from 1994-1999.  Lea as a Traditional practitioner applies an integrated approach to her practice combining her Indigenous knowledge with her nursing knowledge, bio energy sciences and the research field.
Lea has been leading people in native spiritual discovery processes for more than 25 years through ceremony, vision quests and teaching the beauty and the wisdom of indigenous technology specifically the use and application of circle knowledge and natures wisdom.With more than 30 years of experience working in the health field in Community Health, and Home Care Lea continues to advocate for health equity for First Nation Inuit and Metes peoples.
Her nursing career has provided the opportunity to work in many First Nation communities including the NWT at the local and the national level.
Juanita Rickard, RN, BScN
Vice President 
Juanita has been a registered nurse for 28 years working in the First Nations Communities in Northern Ontario and Manitoba.  She has dedicated her research to understanding opioid addictions over the past 5 years since witnessing the devastating effects in clients, families and communities during her nursing practice.  She has taken several Best Practice Workshops through the Registered Nurses Association of Ontario, the most recent being Mental Health and Addictions.  She likes to take innovative approaches to plan, implement, evaluate and manage addictions and health care services.  With her work with RNAO, she is a contributing expert panel member on developing Safe Injections Sites.
Her professional and continuing education includes an opioid addictions program through the University of Calgary and from there she decided to share her expertise and experience in helping First Nations communities establish programs to help their peoples.  
She is dedicated and committed to enhancing the lives of the First Nations Peoples and promoting healthier communities for future generations.
Terrace Desnomie, RN, BSN
President-Elect
Terrace is a member of Standing Buffalo Dakota First Nation who works as a RN case manager. He is passionate about addressing health inequities and health disparities in Indigenous health, advocates for cultural safe practice, encouraging Indigenous youth to enter the health care profession, and mentorship of Indigenous nurses upon entering the profession.
Terrace was drawn into the nursing profession after having the opportunity to work on the settlement of Indian Residential School claims. "I recognized the inter-generational impact IRS' had on my own family and their health needs and wanted to find a path to help improve health outcomes for Indigenous people." Terrace has served as a board member for both the Canadian Nursing Students' Association and the Canadian Association of Schools of Nursing and brings mix of administrative experience from the public and private sectors.
Caroline Chartrand, BScN
Treasurer / Leadership
Caroline Chartrand originates from the Pine Creek First Nation in the West Region Tribal Council area, Manitoba. Her nursing career began at Red River Community College where she graduated in 1986 with a Licensed Practical Nursing Certificate. She continued her education on a part time basis and completed the Diploma in Nursing in 1988 and in 1994 received a Bachelor of Nursing Degree from the University of Manitoba. Since then, she has completed the Community Health Care Management Certificate (2000) through Assiniboine Community College, in Dauphin, Manitoba.
Harrison Applin PHD, RN
British Columbia/Alberta Representative
Dr. Harrison Applin is a Qualipu Mi'kmaq First Nations member, academic, critical care nurse, retired military medic, professional and researcher. He specialize in strategic and workforce planning to support Indigenous Peoples health and wellness and comprehensive institutional planning and education spanning across post-secondary institutions, industry, government, and health systems in Canada. As the chief academic and operations lead as Dean, Health and Human Services and The Center for Teaching and Learning at Northern Lakes College (NLC), Alberta, he aspires to support competent, motivated, and successful Indigenous and Non-Indigenous student outcomes for a sustainable workforce in rural communities.
His academic research focuses on competencies in nursing with expertise in applied research, academic research, practice outcomes, curricula and leadership. He recognizes that team perspectives, partnerships and initiatives are significant to supporting the success of collaborative outcomes at Canadian Indigenous Nurses Association (CINA). He fosters, leads, and demonstrates relationship building with passion and respect  exemplifying a diligent work ethic through dialogue, practice, and teaching. He is a spirited and value-centered First Nations leader who has the experience, passion and stamina to support C.I.N.A.'s future growth.
Frances Desjarlais, RN, BN
Saskatchewan and Manitoba Representative
Frances Desjarlais is a member of Swan Lake First Nation, Treaty 1 territory. She grew up with traditional teachings and the Ojibway culture through her parents, grandparents and elders in the community. She is passionate about incorporating the past traditional ways of living to the present systems. She believes we have been given the gifts to take charge of our health and will continue to advocate in addressing the health inequities and health disparities facing the people but guided by our indigenous ways of knowing and being.
Frances works as the Unified Referral Intake System (URIS) for the Manitoba First Nation Education Resource Center in Manitoba providing in-services on health conditions of children to the school staff. Her nursing career began at Red River Community College where she graduated in 1974 with a Licensed Practical Nursing Certificate and obtaining the Bachelor of Nursing Degree from the University of Manitoba in 1995.
She has worked with First Nations communities in Community Health Nursing; Home and Community Care; and Maternal Child Health. She also worked with the Diabetes Integration Project and most recently as the Regional Diabetes Coordinator, First Nation & Inuit Health Branch, at Manitoba Region.
Esther Maani Ulujuk Powell, RN.
North of 60 Representative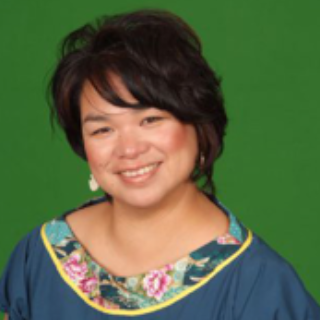 Maani Ulujuk is Esther's Inuk name, she was named after her great great grandmother. Naming is very important and used to be ceremonial in her culture.
She grew up in Arviat, Nunavut and attended high school at the Maani Ulujuk High School in Rankin Inlet and lived in a residence. Esther attended Algonquin College in Ottawa, Ontario where she took the Nunavut Sivuniksavut Program and studied Inuit Political History and English. Esther attended nursing school in Yellowknife which is affiliated with the University of Victoria, BC in 2006 and worked as a Community Health Nurse in Arviat, Rankin Inlet and as a float nurse for the Kivalliq region. She worked in Coral Harbour, Baker Lake, Whale Cove, and Sanikiluaq as well.
Esther worked as an Institutional Nurse in the Rankin Inlet Healing Facility which is a medium security correctional facility. During her career as an Institutional Nurse, she developed an abstract titled Diverse Populations and spoke on Northern Nursing and Inuit Culture at the Biennial Custody and Caring Conference in Saskatoon, Saskatchewan.  In addition to nursing, Esther is a mental health first aid, master trainer for Inuit with the Mental Commission of Canada and an active board member with the Canadian Indigenous Nurses Association.
Cheryl Robbins
Non-Indigenous Representative
Cheryl Robbins is a Master of Nursing prepared Nurse Practitioner currently completing her PhD in Nursing at the University of Saskatchewan. She began her career at the Royal Alexandra Hospital where her foundation in nursing evolved. With a change of weather required, she moved to Louisiana in 1992 and worked in a variety of settings.  She returned to Canada in 2000, Cheryl is the former President of the Nurse Practitioner Association of Alberta (NPAA). She was the NP expert on the Minister's advisory committee for the development of Family care clinics in Alberta. She was the NP expert on the Alberta Chamber of Commerce Health Policy Committee for rural primary care practitioner recruitment and retention.
Cheryl is currently providing services to the people of Maskwacis. She is also a Designated Capacity Assessor for the province of Alberta, and is currently completing a certificate in acupuncture. She loves to spend time with her husband and three boys. 
Angeline Letendre, RN, MN, PhD 
Research
Dr. Angeline Letendre is Acting Vice-President, a current board member, and Research Chair at the Aboriginal Nurses Association of Canada (CINA). Dr. Letendre completed her doctoral research in Nursing in 2008 with Cree and Cree-Métis women in Alberta on the topic of cervical cancer and cervical cytology screening. Building on more than two decades of front-line nursing experience, the focus of Dr. Letendre's career has been to contribute to the improved wellness of First Nations, Inuit and Métis people. This has included work in cultural competency skills development in Indigenous Nursing, community-based research and partnered activities at local, provincial and national levels, as well as cancer care strategy and program planning. Currently Angeline is a Research Scientist at the Alberta Cancer Prevention and Legacy Fund of Alberta Health Services leading strategy development in cancer prevention and screening with First Nation, Inuit and Métis communities in Alberta, as well as, the primary co-lead for two 3-year projects funded through the Canadian Partnership Against Cancer in partnership with First Nations, Inuit and Métis peoples of Alberta and Alberta Health Services.
Recently, Dr. Letendre has joined forces with researchers from Australia, New Zealand and the United States to investigate the cancer research interests for Indigenous peoples from these countries. Outcomes of this work promise to include the development of international researcher-level partnerships for the exploration, strategy development and recommendations in cancer-related research with Indigenous populations in the associated countries.
Throughout her nursing career, she has had the privilege to meet with some of the nursing leaders from yesteryear, and has been mentored by some exceptional nursing professors and political leaders. Caroline has received an Excellence in Professional Nursing Award from the College of Registered Nurses of Manitoba in May 2007. Caroline also has volunteered considerable time and effort various committees through the Assembly of Manitoba Chiefs and/or First Nations and Inuit Health. Caroline has thoroughly enjoyed the work of the many committees in various capacities advocating for the First Nations people throughout Manitoba. Caroline has enjoyed meeting new people and looks forward to striving for excellence in Nursing Services in First Nations communities.
Pepper Pritty, RN

Education
Pepper Pritty is an Anishinaabe Master's prepared, Registered Nurse who specializes in Indigenous Health, prenatal/ postpartum care and diabetes through her work with Ninoshenh's Teachings (Aunty's Teachings). She is the Provincial Indigenous Equity Health Lead and Ministerial Public Health Practice Consultant at Manitoba Health and lead for the Board of Directors on education matters with the Aboriginal Nurses Association of Canada.Prior to completing her Bachelors of Nursing, Pepper studied Psychiatric Nursing and has a background in Native Studies and Science.
While in university, Pepper was the Chair of the Education Committee through student governance and went on to be elected Vice President and President for two terms with the Nursing Students' Association. She is passionate about education and student mentorship and dedicated to advocating for the advancement of our nursing profession. Her clinical experience includes a broad portfolio that consists of experience in Primary Care, Public Health, Palliative Care & Palliative Home Care, Acute /Rural nursing, Emergency and Home Care.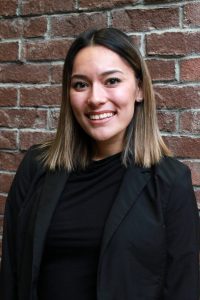 Victoria Marchand
Student Representative
Victoria is the first Director of Indigenous Health Advocacy and the Student Director for two associations. She is a nursing student, varsity athlete, and First Nations member from Kitigan Zibi Anishinabeg. Victoria gathers much passion for Indigenous issues through the variety and complexity of her background. 
Rosella Kinoshameg RN, BScN, DSL (Honoris Causa) 
Knowledge Holder
Rosella Kinoshameg is an Anishinabe-kwe, Odawa/Ojibway who is fluent in her language and lives a traditional lifestyle in her community of Wikwemikong Unceded Indian Reserve on Manitoulin Island, Ontario. Rosella is a Registered Nurse who graduated from Marymount School of Nursing, Sudbury, in 1968, and obtained her B.Sc.N. from the University of Ottawa in 1977. University of Toronto's Regis College honoured her with the title of Doctor of Sacred Letters, Honoris Causa, in November 1996.
For the past 43 years, Rosella has worked in a variety of settings such as hospitals (medical and psychiatric) and nursing home, and also as professor and consultant. She has spent 15 years working with First Nations communities in the diverse capacities of Community Health Nurse, manager/educator; Nursing Supervisor and Long-Term Care Case Manager. She recently finished a two year contract as the Health Services Director, Wikwemikong Health Centre, Wikwemikong Unceded Indian ReserveShe was elected President of Aboriginal Nurses Association of Canada (A.N.A.C.) now know as (Canadian Indigenous Nurses Association) at the 31st Annual General Meeting in Sudbury, ON, on October 21, 2006, (2006-2008, 2008-2010), and brought to A.N.A.C. a wealth of knowledge and expertise acquired during 12 years as a Board Member of Manitoulin Health Centre, including three years as Chair of the Board.
At the present, she is the Chair of the Aboriginal Issues Group, Canadian Hospice Palliative Care Association (CHPCA). Her resume also included a member in the Cancer Care Ontario Regional-North East Council, past President of Wikwemikong Anishinabe Association for Community Living, and continuing volunteer participation in numerous other activities in her community.  Rosella is currently serving on the Canadian Indigenous Nurses Association Board of Directors  as a Knowledge Holder.
Missing board member from this list is: Ada Roberts, Atlantic Representative